Company:
Kansas City Power and Light, Montorose
Machine Description:
Turbine Generator, 22kV, 221 MVA
Asphaltic mica insulation, first operated September 1960
80pF EMCs, 2 per phase, installed 1994
CASE STUDY: Delay of OEM Recommended Rewind by Using On-Line PD Testing
In 1994, Montrose Unit 2 was taken out of service and the OEM recommended a rewind. The utility decided against the recommended rewind at that time and installed 80pF Bus Couplers to facilitate PD testing. Testing results since 1998 shows rapid deterioration of the C phase windings, specifically Phase C (winter operations) shows very high and unstable PD activity. This is an indication of loose coils, poor semi-conductive coating, causing surface discharge between stator bar and grounded core iron. A DC Hipot test was preformed and confirmed the on-line PD findings.
The unit was taken out of service and rewound in 2003. The tests since then show the expected low levels of PD activity. The company was able to delay the recommended rewind for 9 years by using on-line PD testing in conjunction with visual inspections when PD levels rose.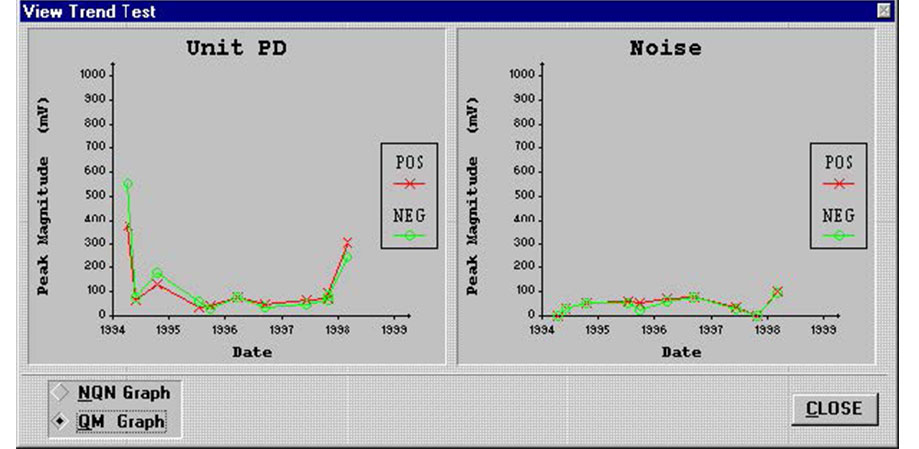 Phase C – Winter Operations – PD Activity since 1994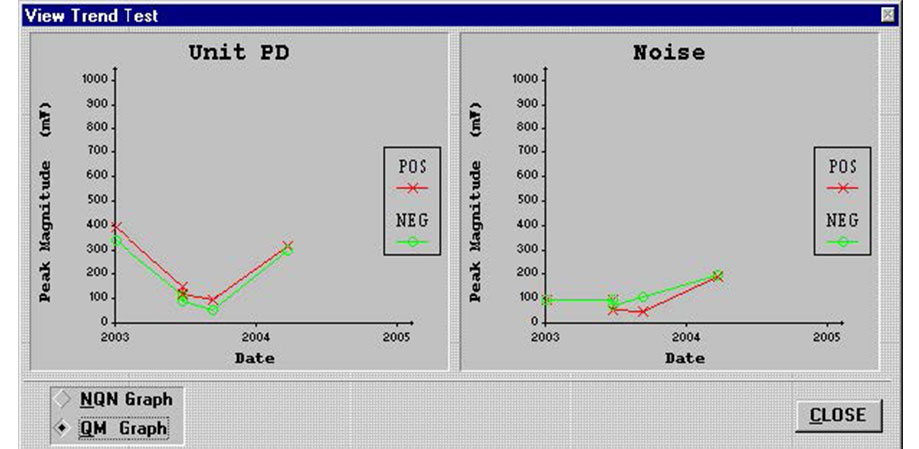 Phase C – Data Collected Since the Rewind
Reference:
Published May 2004 with Support of Kansas City Power and Light, Montrose